YOUR SECURITY AND ADVANTAGES - PURCHASING AND SELLING GOLD AND SILVER AT AUROGOLD
Trust and security in the company AUROGOLD and in our shop are very important requirements for you to be able to buy and sell your precious metals with a clear conscience. This applies to the trade online even more so.

We therefore wish to demonstrate below why you can give us your trust and what means we have under took for the safety of your data, your money, the authentication of our precious metals and a shipping that is without risk for you.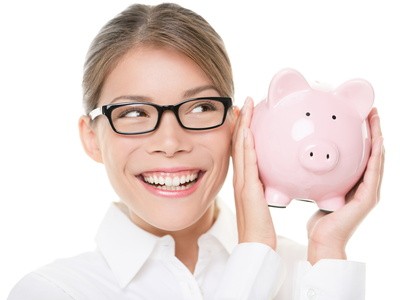 © Maridav / Fotolia
The prices of our precious metals are determined by the precious metal courses from the stock market, also called spot-prices. In order to be able to give you a fair pricing at any time, we update our prices every 5 minutes, around the clock.

The low prices are generated through high purchase volumes and the direct purchases at European and US American wholesales, as well as directly at the mints. Our Shop is opened around the clock, so that you may purchase or sell precisely when you have time. > Take a look at our pricing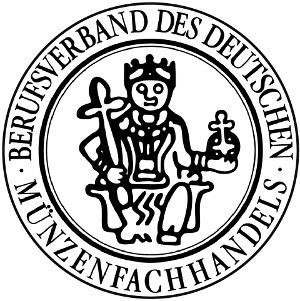 We are a member of the Professional Association of the German Specialist Coin Shops since 2012. More than 200 domestic and foreign companies are associated with it and are therefore allowed to bear the signet of the association in normal commercial practice. As a member of the association, we have committed ourselves to the "offered professional and commercial diligence when trading with coins". This also includes the extensive consultation of our customers. In case that counterfeits are offered to us, we are encouraged to inform the association and the other members immediately, to prevent their distribution, and to convict the forgers. This is why we at Aurogold have invested significantly in methods of authentication.

Of course you may check our membership in the association: List of members. There you may download the current directory directly, or search for "Edelmetalle direkt".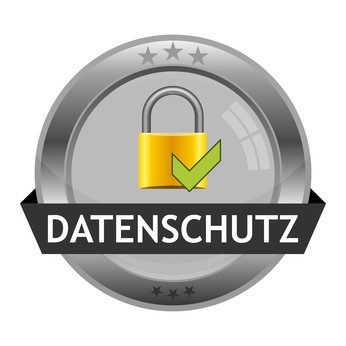 © so47 / Fotolia
Many companies outsource their information technology (and with it your customer data) to be run by commercial companies, this is called "Cloud Computing". The advantages such as cost savings, compensation of missing knowhow etc. are bought with great risks in safety risks, the way we see it.

We at AUROGOLD take therefore the opposite direction and operate our information technology by ourselves. All programs and customer data are on computers that belong to us and that stay in our own high security premises and are operated by us (apart from the shop software that is operated due to performance reasons necessarily in a large German data centres). > Read more about it in our data guidelines.

In order to protect the communication of your computer with our shop, we use the established standard for data encryption, SSL (Secure Sockets Layer) and prove it with our certificate by GlobalSign. The SSL-certificate proves that the data on the internet can be exchanged from your computer to us and vice versa without misuse.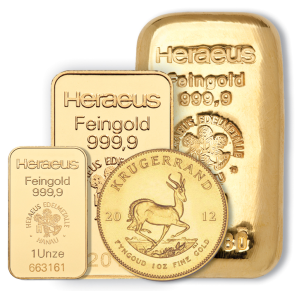 AUROGOLD offers precious metals from first class and market leading manufacturers. This way we ensure the re-purchase of gold, silver, platinum and palladium that was bought from us, without any problems.

Especially when dealing with gold bars and silver bars we put the focus on manufacturers such as Heraeus, Umicore or Degussa that are or were registered in the London Bullion Market Association (LBMA). These manufacturers must fulfil a series of quality criteria regarding their products, in order to be certified at the LBMA (so called Good Delivery Standard). Only after that is it allowed to trade the bars there.

The LBMA - reputation and the Good Delivery Standard (that applies strictly speaking only to gold bars with 400 oz.) is passed on to all bar sizes of these manufacturers and ensures a worldwide acclaim as well as merchantability. However, when dealing with coins, there is no Good Delivery Standard, here lies the mint sovereignty and – responsibility with the (mostly governmental) mints and coins. Generally it can be said that the proof of validity for coins is easier than that of bars due to their standardized volume and can also be easily carried out by non-professionals.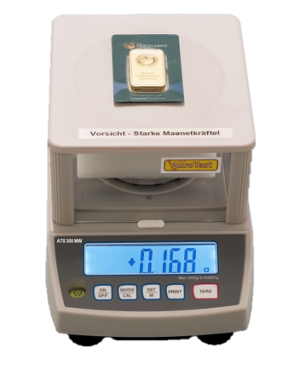 You might ask yourself how we test the authentication of precious metals sold to us. For that to happen undergoes the precious metal, e.g. a Kruegerrand – coin first conventional tests such as appearance, sound, dimensions and weight.

At AUROGOLD, we also have the means, apart from the conventional test methods such as visual inspection, weighing (weight), measuring (diameter, thickness) and immersion weighing, of the most modern measuring instruments such as the magnetic balance, an ultrasonic measurement devise. With these instruments we can test the of precious metals without their destruction. We use the instruments of the company Aurotest with whom we have worked together trustfully for a couple of years. We also receive regular trainings from Aurotest.
> Information about the non - destructive authentication
We completely undertake the shipping risk (theft, decrease in value, etc. ...) of your precious metals until they are delivered to you. We have the risk of shipping ensured at the AXA Group, one of the leading German primary insurers and specialist for valuables of the class II; this is also where precious metals are categorised.
We can gladly send you proof of our valid insurance policy.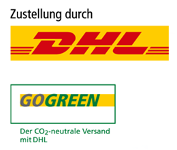 The shipping of your order takes place climate – neutrally. This way you also contribute to the climate change. The CO2 emissions resulting from the transport are determined by using a procedure that is based on the norm ISO 14064. In accordance with the terms of the Kyoto – Protocol, are these emissions counterbalanced with projects dealing with climate protection, e.g. the reforestation of the rainforest.
> Information about the insured shipping
© Africa Studio / Fotolia
Apart from the actions taken, as mentioned above, in order to insure the safety of your data at AUROGOLD, it is very important to us that your social environment (e.g. neighbours, colleagues …) have no notion of you having precious metals shipped to you. This is the reason why we do the packing in a very neutral way. We additionally abstain from external advertising that could lead to the content of the package.

From an order value of 10.000€ and upwards, we send the package with a return receipt (written confirmation of acceptance) and personally (delivery only to the designated person named during the ordering process).
> Information about the insured shipping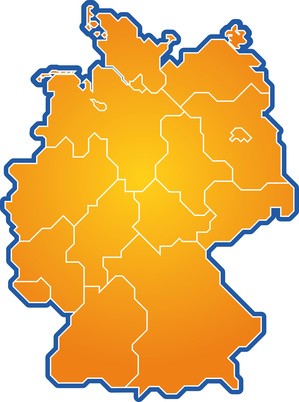 © M. Schröder / Fotolia
Would you like to personally receive your goods, maybe because you highly value discression or because you hold your own safety in high regard at the moment of reception? Or simply because you are rarely at home to personally receive the goods?

You may find information concerning the nationwide personal collection to standard shipping conditions without any additional fees here: collection points in Germany

You can find Information concerning the free of charge personal pickup in Freiburg here: personal pickup free of charge in Freiburg im Breisgau.
FURTHER INFORMATION