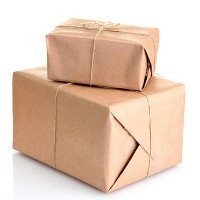 © Africa Studio / Fotolia
The trade of precious metals with AUROGOLD is easy, safe and completely reliable. Our company is already for many years engaged in this business. At the point of ordering we offer the following varieties on how you can receive your goods:
As a customer of AUROGOLD, you are buying valuable precious metals that are, to your and our safety, fully insured. Together with our logistics partners, we provide you with fair shipping fees in order to be able to deliver your goods quickly and reliably.


| | | |
| --- | --- | --- |
| | | Your orders are normally shipped via 'Deutsche Post DHL' or an other value logistician. |
| | | |
| | | |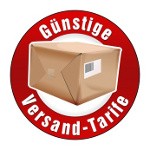 © GrafKoks / Fotolia
The shipping charges are closely related to the order value and the country the order is delivered to. You can see the shipping charges in the following table:
| INSURED ORDER VALUE | GERMANY |
| --- | --- |
| max. 500 € | 10.00 € |
| 501 to 3.000 € | 12.00 € |
| 3.001 to 10.000 € | 18.00 € |
| 10.001 € to 50.000 € | 30.00 € |
| more than 50.000 € | free shipping costs |
| collection fee in case of purchase by us (only in Germany) | 35.00 € |
| INSURED ORDER VALUE | EUROPE* |
| --- | --- |
| max. 500 € | 13,00 € |
| 501 to 5.000 € | 30,00 € |
| 5.001 to 50.000 € | 50,00 € |
*
Andorra, Belgium, Bulgaria, Denmark, Estonia, Finnland, France, Greece, Ireland, Iceland, Italiy, Kroatia, Latvia, Liechtenstein, Lithuania, Luxembourg, Malta, Netherlands, Poland, Portugal, Rumania, Schweden, Slowakia (Slowak Republic), Slovenia, Spani, Czeck Republic, Turkey, Ukraine, Hungary, Austria

Please contact us via telephone, in case your order volume exceeds 50.000 Euro or if your order is to be shipped to a country that is not listed. In this case we can provide a personal shipping offer. The shipping charges include transport insurance, costs for packaging, as well as the postage. Enclosed to every shipment are the receipt, including VAT invoice, and the delivery note.

As a customer you do not bear the risk of despatch and assume responsibility for the precious metals the moment of delivery by our logistics partner. Furthermore your precious metals are, as an additional safety measure, packaged in a neutral packaging.

Do you have any further questions? > Then please, contact us before your purchase.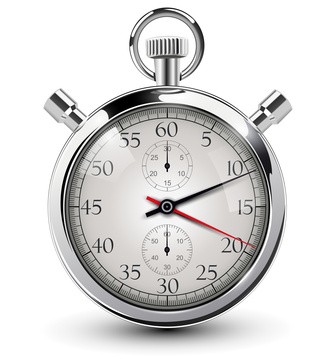 © Cobalt / Fotolia
The period of delivery differs from article to article and is listed on each article page individually. The Shipment status of your delivery may be viewed at any time online. In order to do this you only need the shipment number sent to you by us or our logistics partner via Email.

We are unable to combine orders due to shipping charges issues. Furthermore, we do not deliver precious metals to post stations, post boxes or the like due to security issues. Therefore signature release authorisations are also not performed.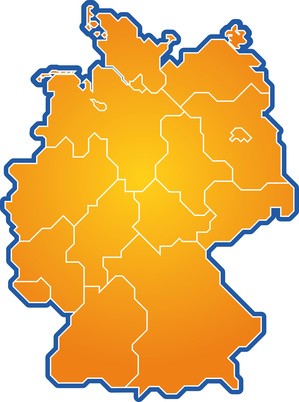 © M. Schröder / Fotolia
Would you like to personally collect your goods e.g. because you hold discression in very high regard or because you value your own security when receiving the goods? Maybe you are rarely at home to directly receive the parcel?

This is because we offer collection points by the parcel service Hermes all around Germany - they often have very long opening hours, even on weekends! Just look for the collection point closest to you and name it as delivery address during the ordering process.

We then ship the precious metals you ordered in neutral packaging to your collection point, it goes without saying that it is fully ensured. You will receive an email when we send the goods as well as when they have arrived at the delivery point. At this point you have one week to collect your parcel after having provided a proof of identity.

Here you can find an overview of possible collection points of the parcel service Hermes as well as their opening hours: Link.

We offer this service without any extra fees to the same conditions as the regular shipping right to your doorstep!
Do you live in Freiburg or in the vicinity of Freiburg? Or do you know someone who lives in Freiburg or in the vicinity of Freiburg? Because then you can save all shipping costs and pick your goods up personally at
Edelmetalle direkt
.

This is where you can personally pick up the gold and silver coins and bars you ordered and payed for: Link (Edelmetalle direkt GmbH).

AUROGOLD.DE is a brand of Edelmetalle direkt GmbH, located in Freiburg im Breisgau. Simply select personal pickup in Freiburg during the online order in the AUROGOLD-shop. You will receive an email after we have received the full payment, so you can make an appointment for the pickup.

In case you cannot or do not want to come personally, you can authorize a person of your choice to come in your stead. We then need the written authorization, a copy of your passport/ID as well as a copy of the authorized person's passport/ID.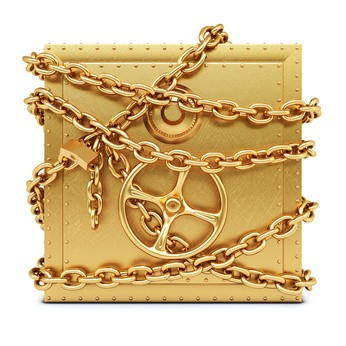 © dimdimich / Fotolia
You do not wish to store your precious metals at home due to storage or safety reasons or are you looking for an additional storage location?

Commencing at order volumes of 5.000 €, we offer insured storage of your precious metals in our own safes. You may always retrieve you precious metals - also partly – or have them sent to you insured. Of course you may also resell them to us at any point.
Once a year you shall receive a statement of your precious metals that are safekept. We can also anonymize the storage which will be charged additionally

In order to obtain the insured warehousing, you please choose the field "insured Warehousing" during your order. All further information and the contract conditions will be sent to you via e-mail.
TYPE OF STORAGE

SAFE KEEPING FLAT RATE
collective storage

1,0 %

of the safe keeping value
standalone storage

1,5 % of the safe keeping value
FURTHER INFORMATION