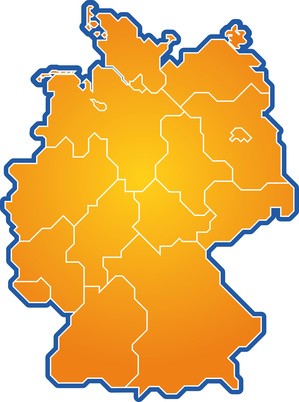 © M. Schröder / Fotolia
Would you like to directly receive your goods, maybe because you highy value discression or because you hold your own security in the moment of reception dear? Or you may simply be rarely at home to receive your goods.

This is why we offer collection points of the parcel service Hermes within Germany - they often have very long opening hours, even on weekends! All you need to do is check for the most preferable collection point and select it as delivery address during the ordering process.

We then send the precious metals you purchased in neutral packaging to the selected delivery point. It goes without saying that the parcel is fully ensured. You will receive an email when we dispatched the parcel as well as when the parcel entered the selected delivery point. The parcel rests there for one week and you collect it after you provided identification.

Here you can find an overview of the possible collection points of the parcel service Hermes with the corresponding opening hours: Link.

We offer this service to the same conditions as hour standard delivery right to your doorstep, without any additional charges!

Do you live in Freiburg or in the vicinity of Freiburg? Or do you know someone who lives in Freiburg or in the vicinity of Freiburg? Then you can save all shipping costs and can personally pick your goods up at
Edelmetalle direkt
.

This is where you can personally pick up the gold an silver coins and bars you ordered and payed for, free of any additional costs: Link (Edelmetalle direkt GmbH).

AUROGOLD.DE is a brand of the company Edelmetalle direkt GmbH located in Freiburg im Breisgau. Simply select personal pickup in Freiburg during the online ordering process in the AUROGOLD shop. After the full payment reception you will receive an email asking you to contact us in order to make an appointment for your pickup.

However, should you be unable or unwilling to personally come, you can authorize a person of your choice. We then require, at the time of pickup, the written authorization, a copy of your passport/ID as well as a copy of the authorize person's passport/ID.
FURTHER INFORMATION